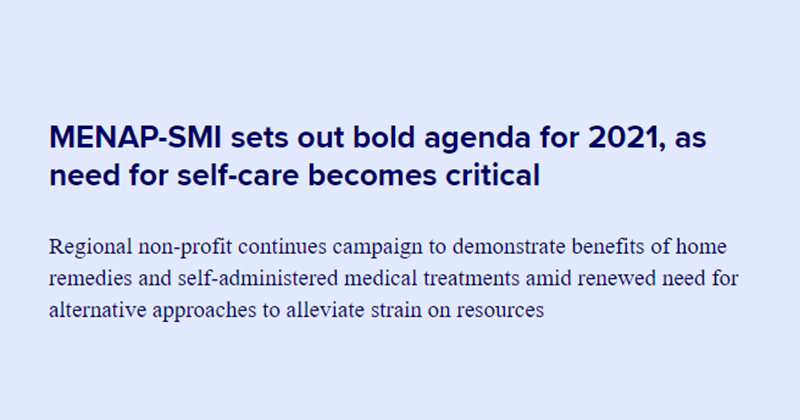 MENAP-SMI sets out bold agenda for 2021, as need for self-care becomes critical
Dubai, United Arab Emirates – MENAP-SMI (Middle East, North Africa, and Pakistan Self Medication Industry), a non-profit organization representing regional manufacturers of consumer medicines, food supplements and home-use medical devices, today reiterated its ongoing call for enhanced healthcare through responsible self-care, as it released its 2021 action agenda.
MENAP-SMI's standing mission is to promote better health and wellness throughout the region, by educating the industry and the public on the advantages of diligent self-medication and homebased healthcare. In 2021, the non-profit's Regional Regulatory working group will concentrate on the enhancement of pricing mechanisms for over-the-counter products and the simplification of their registration. It will also work with industry partners to improve E-commerce and digital health regulations in the region.