Business Worth more than
US$ 1Billion was generated at
Arab Health 2020
MENA Region's largest healthcare event will once again take place from 21-24 June 2021 at the Dubai World Trade Centre.
12th World Congress on
Bioavailability and Bioequivalence 2021
30 July 2021 - Webinar
57th AESGP Meeting
Virtual Conference Online from 26 May 2021 to 27 May 2021.
Let build together
A Healthier Life for everyone
ABOUT MENAP SMI
Our Vision, Mission and Objectives
Self-Care and Universal Health Coverage
Universal health coverage ensures all people, everywhere, can access quality essential health services.
Why is self-care so important to attain universal health coverage?
The Role of Self-Care in


Universal Health Coverage
What is UHC, and why is it important?
Universal health coverage (UHC) ensures all people, everywhere, can access quality essential health services with financial protection. It is firmly rooted in the human right to health and requires strong political leadership. Because affordable, accessible, quality health services unlock people's potential, UHC is one of the smartest investments countries can make. And nearly all countries, including low income countries, have the capacity to mobilise the resources required to achieve UHC. Achieving UHC is essential for inclusive development, prosperity, gender equality and fairness.
View Full PDF
THE ECONOMICS OF SELF-CARE
AFAMELA example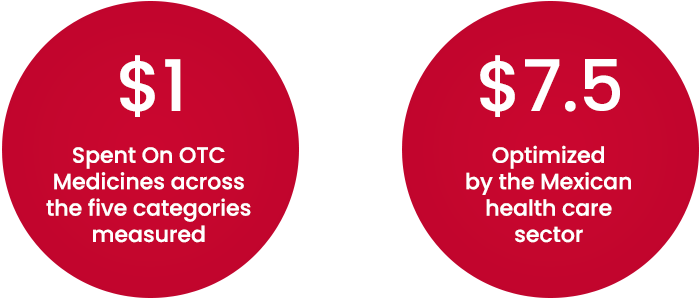 Study Overview and objectives
In order to demonstrate the potential economic and societal benefits of an increase in the number and variety of OTC medicines for consumers and patients in Mexico, Bayer commissioned a study (Sep-Dec´16) to quantify the cost differences between OTC self-care versus the costs for treatment through Mexico's public health systems for several common, non-serious conditions.
View AFAMELA Study