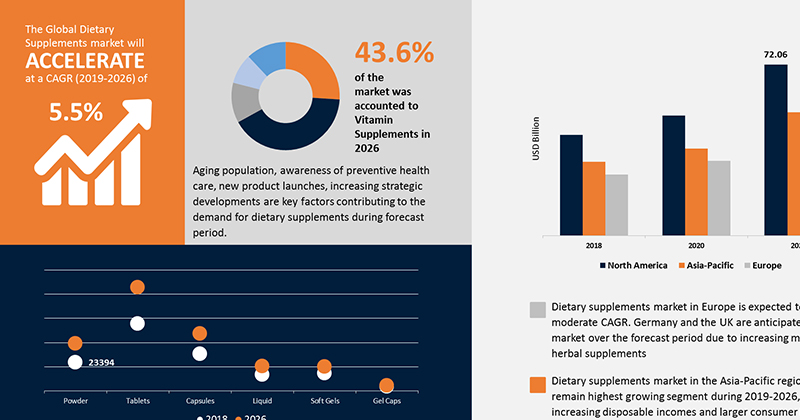 Dietary Supplements Market To Reach USD 210.3 Billion By 2026
Preventive health care, new product launches, increasing strategic developments such as partnerships and agreements, favorable research funding scenario, and new product development pressure on nutraceutical companies are key factors contributing to high CAGR of dietary supplements during forecast period.
According to the current analysis of Reports and Data, the global Dietary Supplements Market was valued at USD 124.8 Billion in 2018 and is expected to reach USD 210.3 Billion by year 2026, at a CAGR of 6.4%. Dietary supplements are products intended to supplement the diet that contains one or more of the following dietary ingredients: vitamins, minerals, protein & amino acids, herbs or other botanical ingredients. Nutrition supplements can be taken in various forms such as in the form of pills, capsules, tablets, powder or in the form of liquids.